On March 13th, LMPD invaded Breonna Taylor's home, having "no knock warrants" and proceeded to shoot her eight times according to reports. There were also no body cameras on the officers to show what actually happened.
On May 21st it was reported that the FBI had opened an investigation on her death at the hands of LMPD.
This occurrence set off a fire storm of protests in Louisville, which in turn Mayor Greg Fischer, on May 30th instituted a curfew and asked for National Guard assistance to try to diffuse the situation.
In a video message, Gov. Andy Beshear said he agreed to call up National Guard troops to help keep peace in Louisville after a night of violent protests and widespread property damage downtown.
The protests continued on a daily basis, regardless of curfew, and forced the City of Louisville to answer to the charges of police abuse by the Citizens of the area – both black and white.
Another man, well known in his community, David McAtee was shot and killed by National Guard on June 1st in an ongoing protest. The Police were attempting to clear a crowd when a shot was heard causing the retaliatory shot which killed David McAtee. Again, no body camera footage was available.
On June 2nd, LMPD Police Chief Steve Conrad was fired from his position.
"Given the seriousness of the situation, I have authorized the Kentucky State Police to independently investigate the event," Beshear said in a statement.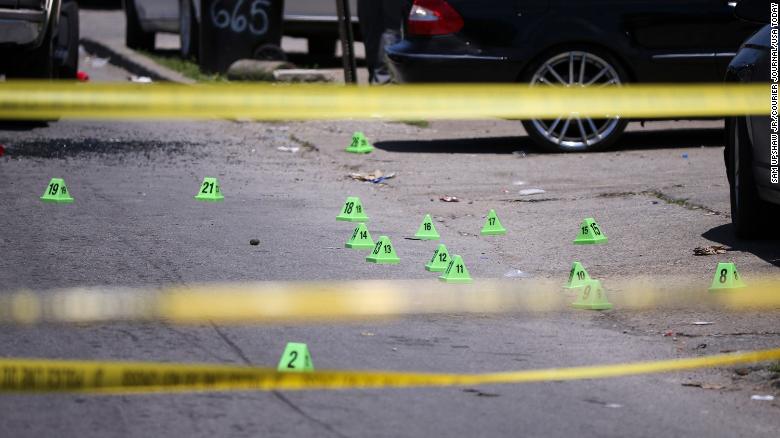 On June 10th the LMPD issued an incident report regarding Breonna Taylor – which told virtually nothing.
TODAY, Louisville Metro Council officially banned "no knock warrants"; "Breonna's Law", in response to days of unrest in Louisville. Many people were outside Metro Hall watching on an outside screen as the law was passed.
• 5 p.m.: Outside Metro Hall hundreds gathered in a rally to get rid of the non-knock warrants. This rally began minutes after U.S. senator Rand Paul announced that he is filing legislation to ban no-knock warrants nationwide. When that news was announced at the rally a loud cheer rang from the demonstrators.
We must continue to be vigilant and protest peacefully to put an end to police brutality throughout the Country. Black lives DO matter and EVERYONE's life matters as well!
The Death of George Floyd: A Timeline

From the moment he said "I can't breathe" to protests and violence in cities across the US, George Floyd's death at the hands of Minneapolis police officers has reignited the discussion about race and police brutality in America. CNN's Sara Sidner reports.
There is a complete (?) listing of persons killed either directly by Police Officers, or as inmates in Institutions on Wiki.
Recently, in Glasgow Kentucky, we had a white man killed by Officers – which has NOT been addressed yet although there were protests in Glasgow in the past week. I am still waiting to hear information on that killing….
Please view the video through link above – before it's gone.
https://www.nytimes.com/article/breonna-taylor-police.html
https://www.motherjones.com/crime-justice/2020/05/breonna-taylor-is-one-of-a-shocking-number-of-black-people-to-see-armed-police-barge-into-their-homes/
https://www.courier-journal.com/story/news/crime/2020/06/10/breonna-taylor-shooting-louisville-police-release-incident-report/5332915002/
https://www.cnn.com/2020/05/21/us/breonna-taylor-death-police-changes-trnd/index.html
https://www.cnn.com/2020/06/01/us/louisville-protests-man-shot-dead/index.html
https://www.kcrg.com/2020/06/01/louisville-police-chief-fired-after-man-killed-when-officers-opened-fire/
https://www.marijuanamoment.net/44-members-of-congress-push-feds-to-investigate-police-shooting-of-black-woman-in-botched-drug-raid/
https://en.wikipedia.org/wiki/Lists_of_killings_by_law_enforcement_officers_in_the_United_States