By Joe Corcoran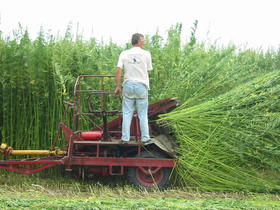 Six universities in Kentucky may now begin growing legal hemp this year. Agriculture Commissioner James Comer told Kentucky Public Radio his office has received the go-ahead from the Attorney General's office to begin pilot projects with the plant.
Those projects were made possible by last year's state legislation providing a regulatory framework and a provision inserted in a recent federal farm bill. Comer says his office will begin immediately to finalize regulations concerning the growth and production of hemp.
The chair of Eastern Kentucky University's Agriculture Department, Dr. John Settimi, says one drawback is the availability of seeds since there have been no legal sources in the U. S. for decades.