Senator says Colorado, California have 'made mockery' of process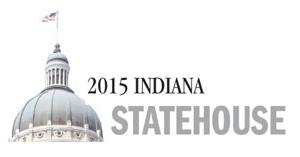 Posted: Wednesday, January 7, 2015 8:15 am
By MAUREEN HAYDEN
INDIANAPOLIS — State Sen. Karen Tallian posted details of her plan to allow medicinal use of marijuana on Facebook this week, drawing thousands of supportive comments.
The Democrat had given up a years-long push to decriminalize the drug, instead narrowing her focus to making pot a legal painkiller when prescribed by doctors for certain life-threatening or debilitating conditions.
"At least we can make the exception for compassionate use," Tallian said of Indiana's law forbidding marijuana use. "Anyone who has terminal cancer deserves all the help they can get."
But as more states loosen their laws, it may be harder for the lawmaker from Ogden Dunes to make her case.
Some potential allies in the GOP-controlled Legislature say reports of problems and pot-related crime in states with liberalized marijuana laws may chill the conversation in Indiana.
"If you look at states that have medical marijuana or have legalized marijuana, they've made a mockery of it," said state Sen. Brent Steele, R-Bedford. "They've actually tainted the well for states that want to take a more legitimate look at this issue."
Steele, the influential conservative who heads the Senate Judiciary Committee, stunned fellow Republicans two years ago when he came out in favor of decriminalizing marijuana. At the time he likened Indiana's pot laws — then some of the toughest in nation — to "smashing an ant with sledgehammer."
He argued it was time to rethink the law, including the ban on medicinal use of marijuana.
He's given up the argument, at least temporarily. Steele said he won't co-author Tallian's medical marijuana bill — which represents a blow to the Democratic lawmaker who needs some Republican support just to get a hearing.