There's a corps of Kentucky law officers that enforces marijuana laws, and busts and destroys illegal growing operations throughout the state, with funding from the federal government. In 2009, the Kentucky State Police Cannabis Suppression Branch eradicated 330,699 plants, arrested 483 cultivators, and seized $966,078 in forfeitable assets, according to kentuckystatepolice.org. The busts come even as pot gains acceptance nationwide. So far, four states permit recreational pot sales, while in 23 you can buy marijuana for medical uses. Photographs by Luke Sharrett for Bloomberg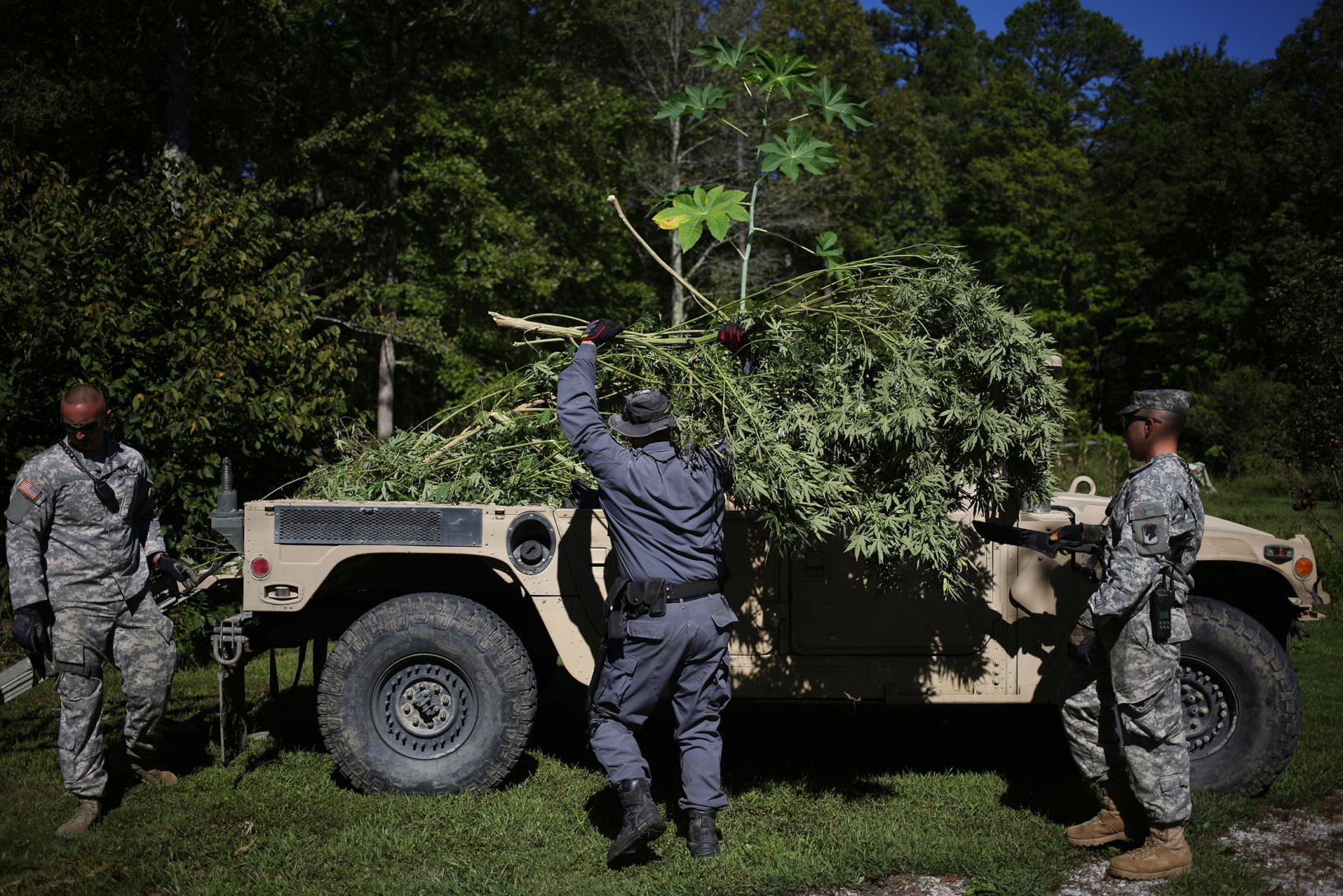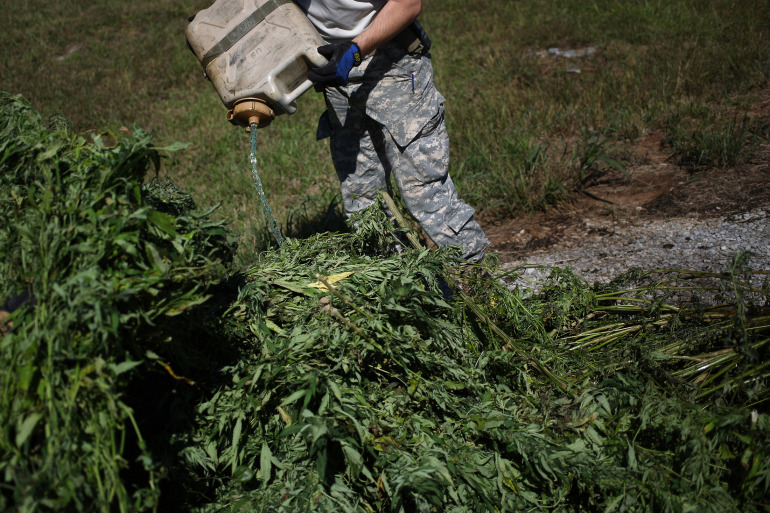 A Guardsman pours fuel on the plants. The team burned close to a $1 million worth of pot in this bonfire alone.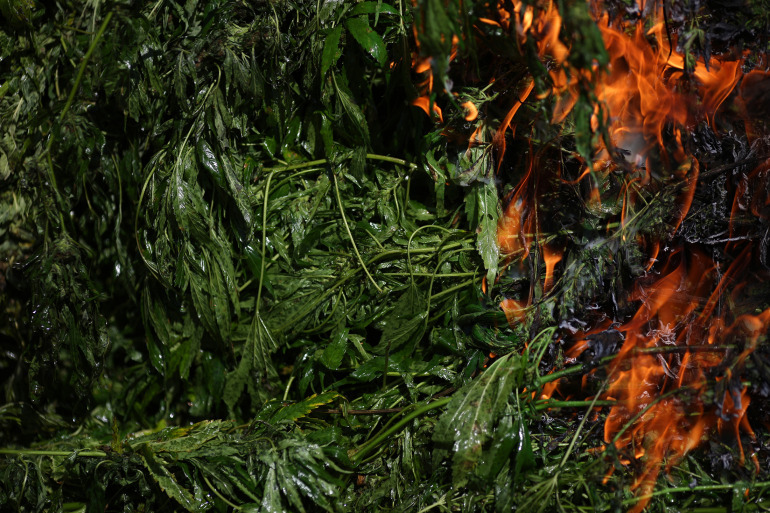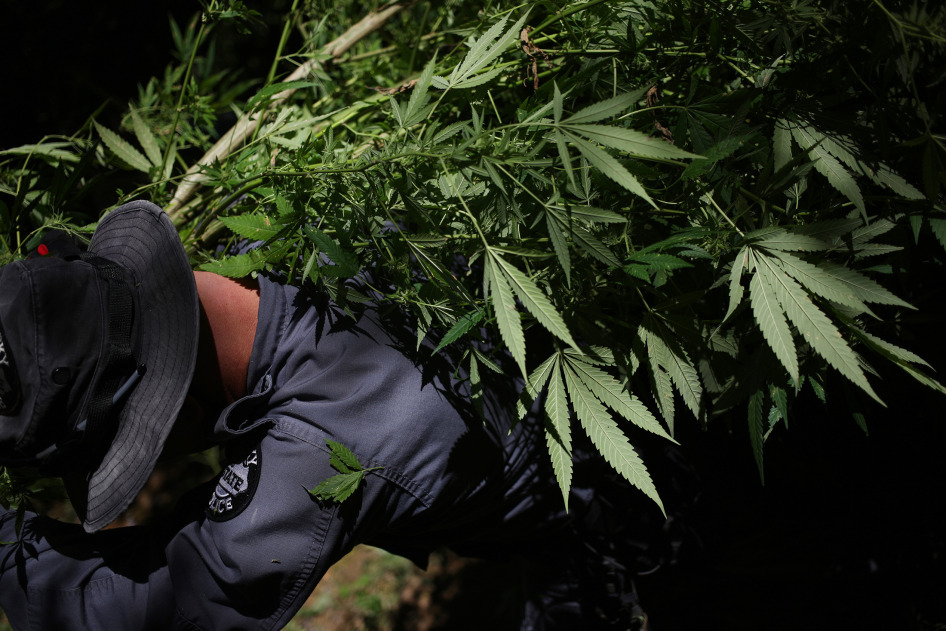 A state trooper carries illegal marijuana plants seized in Pine Knot.