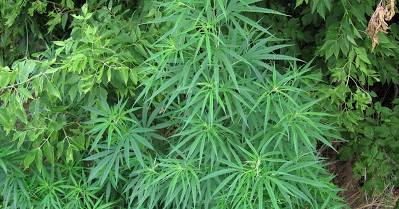 by DJ Bolerjack Thursday, December 28th 2017
(KUTV) – The owner of a Heber City business, Medical Vanguard and Aspen Grove Rustics, is baffled after his cannabidiol, or CBD oil product, a nonpsychoactive byproduct from cannabis plants, was confiscated from his store's shelves.
Manager of the business, Jenifer Tringham, told 2News Wednesday that they had checked with the DEA and found it was legal in all 50 states at the time.
The manager found the law confusing and since numerous smoke shops across Utah were selling the product, he assumed it was legal.
That profit was on the shelf for weeks, and Tringham said they were helping a lot of people and making a nice profit from it. But when the Department of Occupational and Professional Licensing found out about them selling CBD, they were served a subpoena by state agents.
"We didn't realize that here in Utah, those that have a medical card and that suffer from epilepsy, they're the only ones I can really have a CBD oil on hand," Tringham said.
Dr. Marc Babitz, with the Utah Health Department, said CBD oil is legal only by use in Utah, not to sell.
"Number one: You must see your neurologist, somebody that specializes in seizure disorder who documents that you have a seizure disorder. They fill out forms, you fill out forms, bring them to the Department of Health, verify the information is correct and if everything is fine we issue you a card in the card allows you to be in possession of CBD oil." Babitz said.
That oil has to be purchased outside of the state in places where it's legal. Like Nevada and Colorado. With that card, it's legal to bring back into the state.
"I don't know of anything that would allow the sale of marijuana products of any kind," Babitz said.
Now, it's unclear whether the owner will face charges.
"Right now we're not selling it. We are abiding by what we were told to do and that was to take it off the shelf and that's what we're doing right now." Tringham said.
If you want to hear more from business owners or the Department of Health on this issue watch the news story above.
MISC.
http://kutv.com/news/local/gallery/state-agents-seize-heber-city-shops-supply-of-cbd-oil#photo-4
http://kutv.com/news/local/state-agents-seize-heber-city-shops-supply-of-cbd-oil